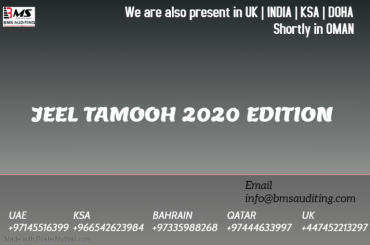 Saudi Arabia
14 Mar 2020
Jeel Tamooh 2020
Boston Consulting Group (BCG) introduced the new edition of its distinguished Jeel Tamooh program, the tailor-made initiative that stimulates and grooms the most prestigious of university students in Saudi Arabia into future heads.
"Jeel Tamooh is a manifestation of BCG's continuing commitment to positively and long term contribute to the societies we work in. The program aims to develop high potentials into leaders who will spearhead the Saudi government's vision for development and progress in line with the kingdom's Vision 2030", said Philippe Cornette de Saint Cyr, Managing Director and Partner at BCG Riyadh.
The two day interactive event saw senior BCG thought leaders giving their insights, in addition to perspectives on important topics from famous experts like Nora Al Okail, CEO of The Happiness Factory.
The Jeel Tamooh event exceeded the goals of the organizers and was a huge validation of the path and process adopted by BCG. Participants, half of whom were women, made the opportunity to pose relevant questions to thought leaders and networking with important representatives from BCG.