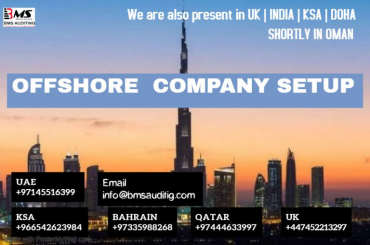 Dubai
26 Dec 2019
Benefits of Offshore Company setup
Benefits of Offshore Company setup
Offshore companies are setups being functioned by foreigners overseas. The primary reason to setup an offshore company is to own assets in a foreign country. The assets are owned by the company that is setup in the country, and not by the company's owner. An Offshore Company setup in UAE is legal business companies that is set up with the intention of operating outside its registered jurisdiction and or the location of its ultimate ownership.
Benefits
Zero tax burden
The UAE imposes zero tax charges on its offshore companies ? which exempt them from any income tax, corporate tax, personal tax or custom duty. This makes business owners to have full returns on their investment in the country to acquire future financial benefits.
Easy to set up
The minimal time period for offshore company registration in the UAE varies between 3 to 7 days. The UAE needs only one director/ shareholder for company registration. In addition, an offshore company can also be in virtual form. No need to have an office in the UAE.
100% Ownership
Unlike other GCC countries, a local shareholder and partner is not required to set up an offshore company in the UAE. A director of an offshore company can be of any nationality. The shareholder of the company is eligible to enable the business and subsequently own property in selected areas.
Protection of Assets
For business persons with international business interests, an offshore company is an important vehicle for holding assets such as intellectual property or real estate investments. The asset protection serves as a legal wall between creditors and the assets of the offshore business. With companies throughout the world seeking ways to take advantage of laws that protect their assets and at the same time reduce their tax burden.
Gateway for international market expansion
flexible regulatory regime