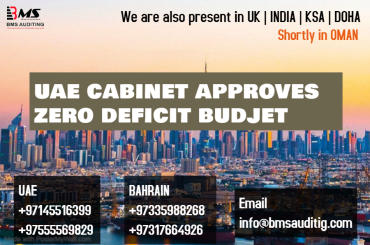 Dubai
29 Oct 2019
Zero-deficit Budget For 2020
The UAE cabinet approved a zero-deficit federal budget of Dh61 billion, one third was allocated to the social development sector. His Highness Sheikh Mohammed bin Rashid Al Maktoum, Vice-President and Prime Minister of the UAE and Ruler of Dubai approved the new federal annual budget for the year 2020 worth Dh61 billion, with no deficit on Tuesday
One- third of the 2020 budget was approved for government sector, one third was allocated to the social development sector and the rest of the budget was allotted to infrastructure, economic resources and living benefits.
"2020 will be a new beginning for a decade of fresh development" tweeted Sheikh Mohammed bin Rashid Al Maktoum.
"Today, I reviewed a report on the UAE space sector submitted by Hazza Al Mansouri and the working team. The UAE space investments exceed Dh 22 billion and more than 1,500 employees from 50 companies are working in this sector, including 2 of the largest satellite communications companies in the world. We have 16 satellites. We have started manufacturing satellites locally. We have a probe that will go to Mars in 8 months", he added
The Cabinet also agreed for the UAE's participation in the International Solar Alliance and endorsed a decision, reorganise the UAE Council for Climate Change and Environment.