Emaratax has been launched. Let's take a closer look at how to make VAT payments to FTA on Emaratax portal using each payment method. GIBAN or FAB Magnati.
If you haven't registered for EmaraTax yet, here are the steps to register for EmaraTax and enter your Business details. Once registration is done, you can proceed to the VAT Payment on the EmaraTax portal. Here is how to do it so,
There are two methods of VAT payment on the Emaratax portal:
1. Via GIBAN
2. Via FAB Magnati
Read How to download the VAT Certificate on Emaratax?
Step 1 - Login to Emaratax portal using your FTA credentials.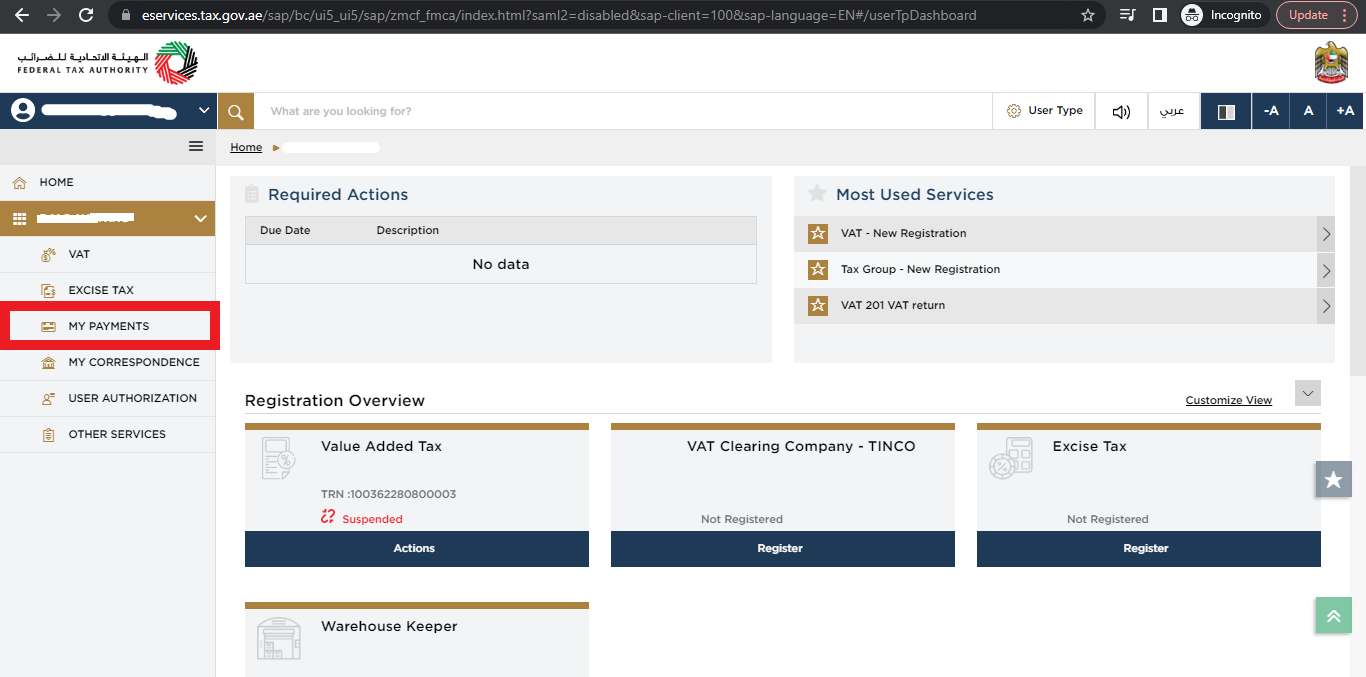 Step 2 - Click on 'My Payments'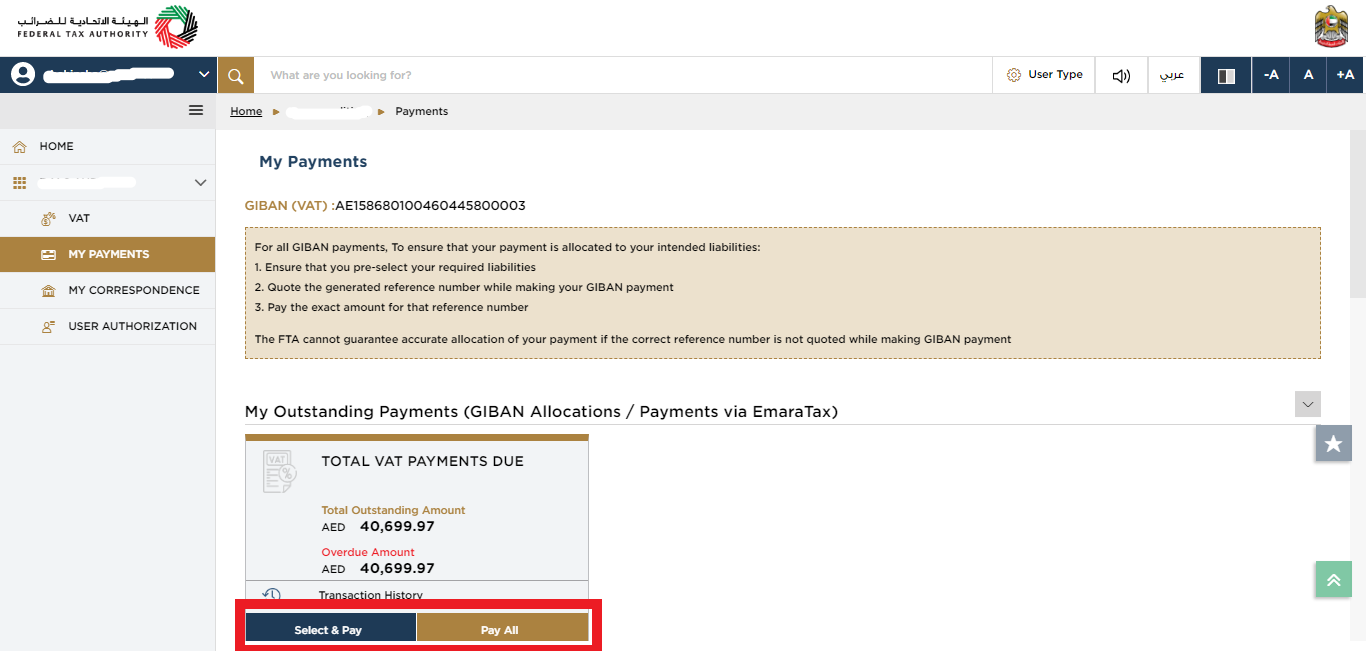 Step 3 - a) Click on 'Select & Pay' if you want to choose whether you want to pay for the tax liability or a fine amount. If you choose 'Select & Pay', it will show you a list of pending payments including tax liability or any other kinds of fine you have and then you can choose which amount you want to pay.

b) Click on 'Pay All' if you want to pay all the tax liability and Fines (if any)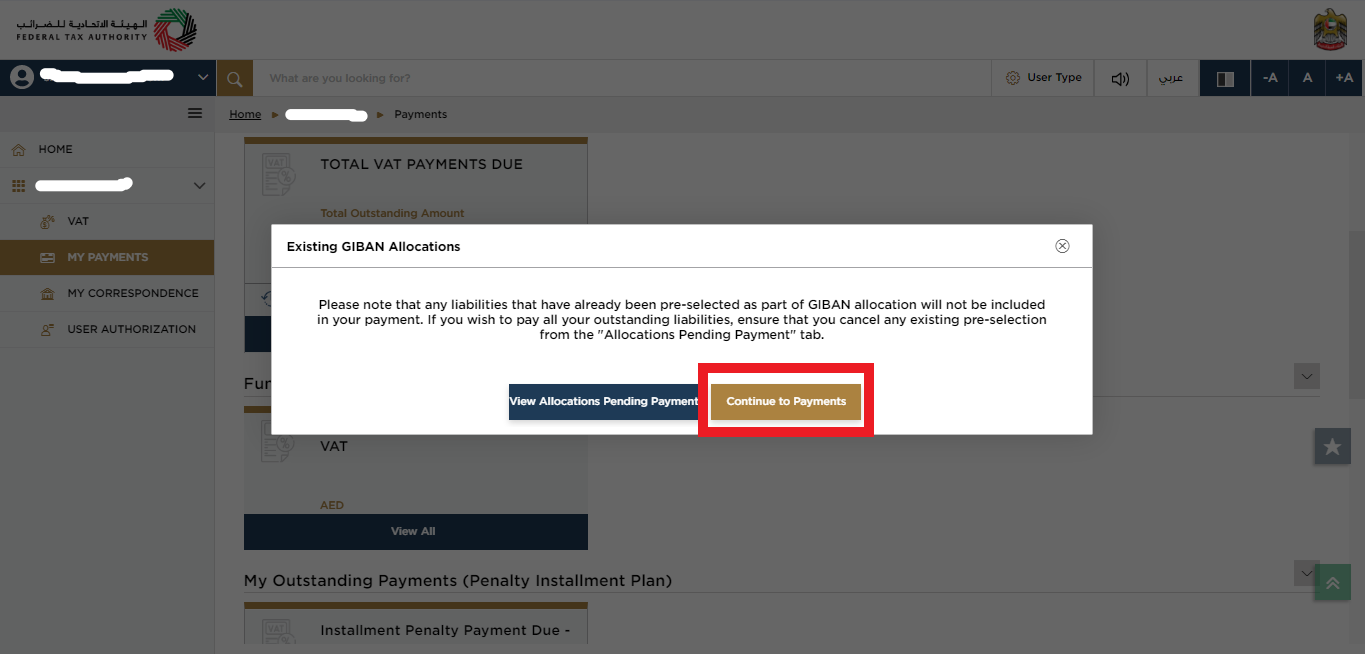 Step 4 - If you choose 'Pay All' then Click on 'Continue to payments'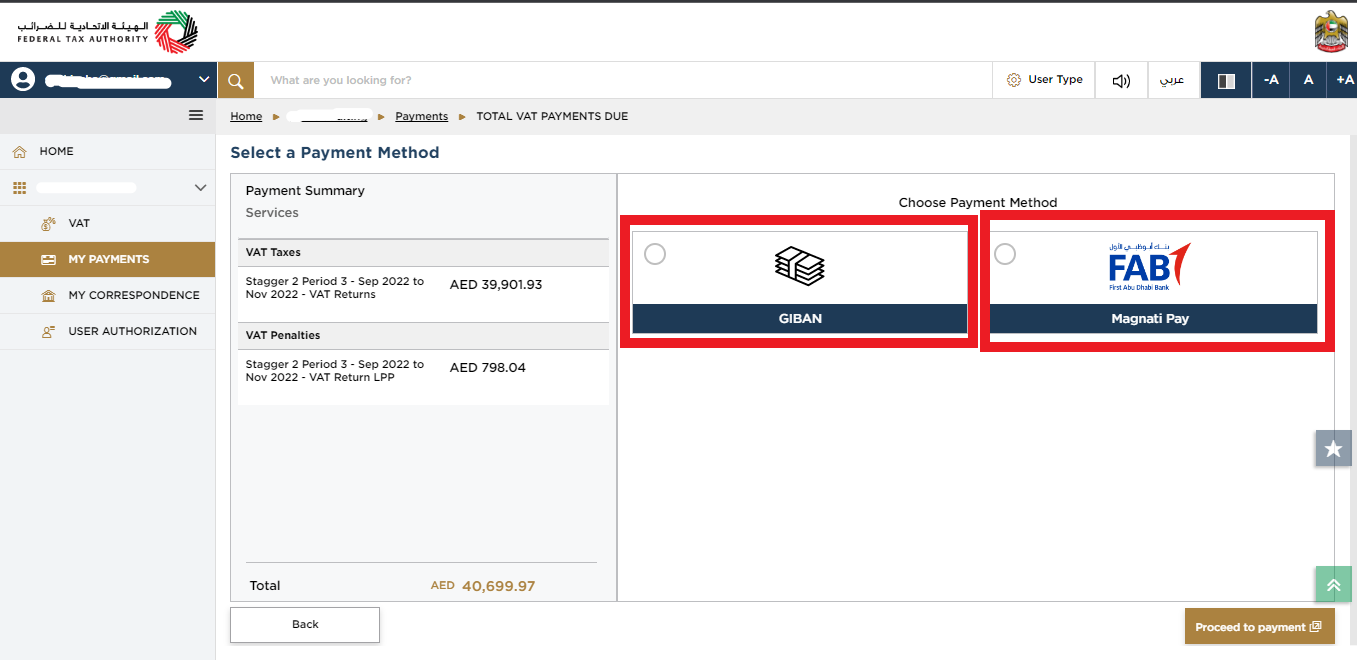 Step 5 - You can make a VAT payment via GIBAN method or FAB Magnati Pay. Click on 'GIBAN'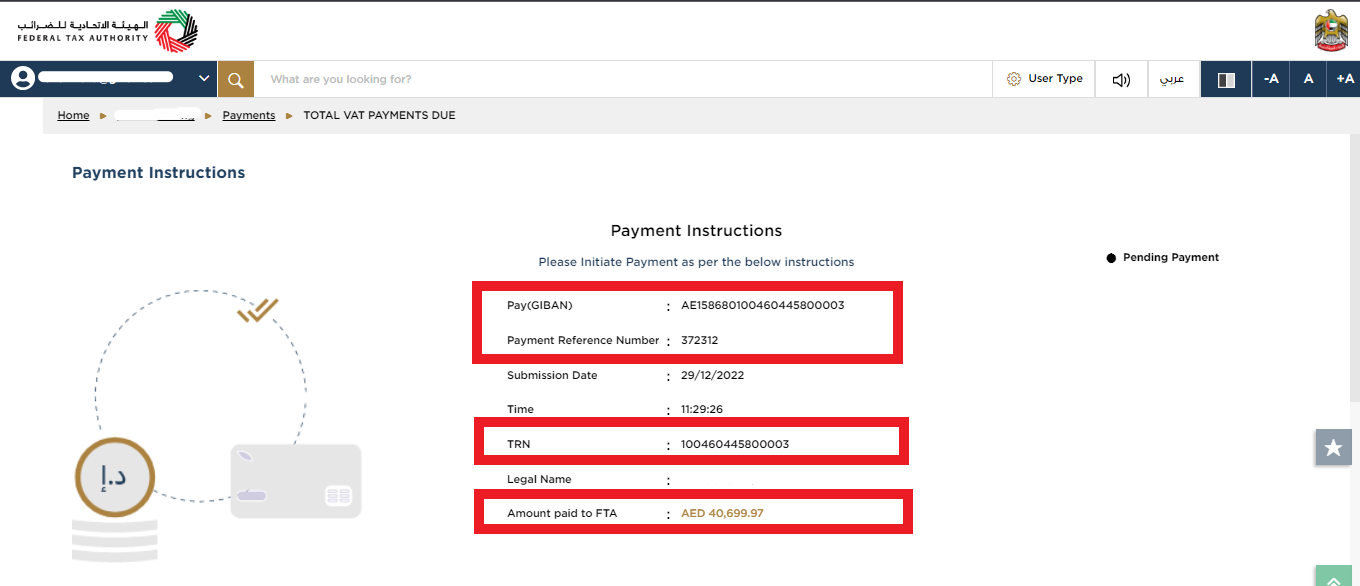 Step 6A - Once you click on 'GIBAN', it will show the payment instructions with your GIBAN along with the Payment reference number.
Quote above GIBAN for making your Payment


1) Please quote the above mentioned GIBAN reference number and amount when making your payment. Please ensure that you do not include any additional text when quoting your reference number via online banking. You should only enter the 6 digit reference number provided.
2) Please note that payments should be received by the FTA before the end of the day on the due date to avoid any late payment penalties
Once your payment has been received by the FTA:
1) The amount will be updated on your account and the selected liabilities will be settled.
2) You will receive a notification via your preferred means of correspondence confirming this payment
3) You can view this payment in your Transaction History
4) You can download the receipt from "My Correspondence"


Step 6B - Once you click on 'FAB Magnati Pay', It will redirect you to the banking portal where you can easily pay the tax liability using your credit card or debit card.