Accounting and auditing services in Al Khobar, Saudi Arabia, refer to the professional services provided by certified accountants and auditors to help individuals, businesses, and organizations manage their financial records, prepare financial statements, and ensure compliance with local regulations. With professionally curated Accounting and Audit services in Al Khobar, Saudi Arabia, BMS offers you the best audit, assurance, accounting & Bookkeeping.
In Al Khobar, accounting services typically include bookkeeping, financial statement preparation, tax planning and preparation, and financial consulting. Auditing services, on the other hand, involve a comprehensive examination of an organization's financial records to ensure accuracy, reliability, and compliance with accounting standards and regulations. Auditing services may include internal auditing, external auditing, and regulatory compliance auditing.
BMS Auditing is a professional accounting and auditing firm in Al Khobar that provides a range of services designed to meet the specific needs of its clients, including small businesses, multinational corporations, and government organizations. Our services are critical for businesses operating in Al Khobar, as they help to ensure financial transparency and accountability, and provide valuable insights and recommendations for financial decision-making.
Let's look at the Accounting and auditing services in Al Khobar, Saudi Arabia.
Audit and Assurance Services in Al Khobar
Audit and assurance are processes that go hand in hand and are usually used when evaluating a company's financial records. Auditing and assurance are parts of the same process of verifying the information on the company's accounting records for accuracy and compliance with the accounting standards and principles.
According to the companies Act No. M/6 of 1965 (Amended in 2015), the accounting, auditing and financial reporting requirements for corporate entities in the Kingdom of Saudi Arabia require all companies to prepare financial statements and to appoint an Auditor.
Audit & Assurance Services by BMS
As one of the leading approved auditors in AL Khobar, BMS Auditing Saudi Arabia provides audit and assurance services for all kinds of businesses across different sectors (construction, advertising, banks, and offshore companies). We have a team of experienced Chartered Accountants, some of the best CPAs, and Audit experts as part of our team, who are also responsible for VAT accounting, payroll, and HR solutions and processes.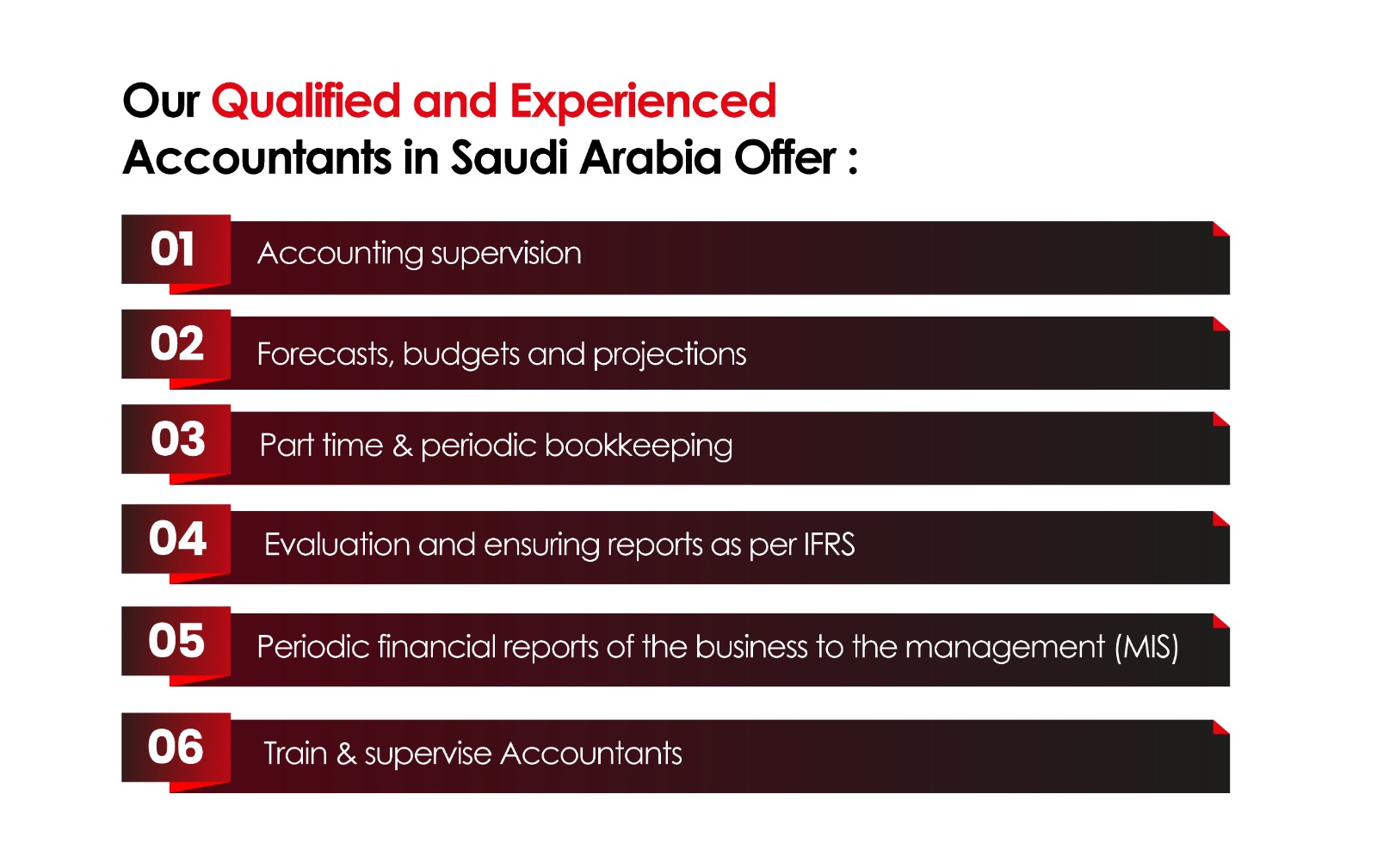 Through our Auditing Services in Saudi Arabia, we Provide various audit services including
Let's see a quick overview of a few audit services in Al Khobar below,
Internal Audit
An internal audit, also known as an operational audit, gives the organization a level of confidence when it comes to dealing with internal controls, risk management, and governance in line with the company's objectives. A certified internal auditor is required to carry out the auditing, he then reviews and assesses the process of a business.
External Audit
An external audit analyzes a company's financial affairs. This is by far the most common type of audit because it is about investigating the financial statements of an organization using an external auditor in order to establish certainty and impartiality.
Statutory Audit
A statutory audit is an assessment of a company's financial data, legally required in order to establish its accuracy. A statutory audit is just like any other audit in that it analyses financial information for example financial transactions and records.
Our Auditing Standards
Just like a lot of the auditing firms in Saudi Arabia, we follow a set of accounting standards (International Financial Reporting Standards (IFRS), constructed by a non-profit organization called the International Accounting Standards Board (IASB) which is close to becoming a gold standard, and used by companies worldwide.
Accounting and Bookkeeping Services in Al Khobar
With a focus on providing high-quality and personalized service, BMS Auditing offers a comprehensive range of accounting and bookkeeping services in Saudi Arabia to meet the unique needs of each of its clients. Whether you're a small business, multinational corporation, or government organization, BMS Auditing can help you manage your financial records and achieve your financial goals.
Our accounting services include,
Accounting is the systematic and comprehensive recording of financial transactions of company business. Accounting also refers to the process of summarizing, analyzing, and reporting these transactions to oversight agencies, regulators and tax collection entities. companies Act No. M/6 of 1965 (Amended in 2015) Saudi Arabia, mandates that maintaining proper account books for at least five years is a legal requirement.
We have a dedicated accounting firm in Saudi Arabia with a team of certified accountants who provide valuable insights and recommendations to help businesses make informed financial decisions and ensure compliance with local regulations and accounting standards, such as the International Financial Reporting Standards (IFRS).
Bookkeeping Services in Saudi Arabia
Bookkeeping is all about recording a company's economic activities in order. The entries are summarized periodically. It is called bookkeeping because before computers were born, these were recorded in actual books. But now, transactions are recorded electronically.
BMS Auditing Saudi Arabia has been a leading auditing company offering a wide range of Financial & accounting services for our clients in the global market complying with International Financial Reporting Standards (IFRS).
We help to maintain the highest level of professional standards and quality. Being one of the leading accounting firms in KSA, we are the right firm to outsource, you will be able to stay on your business, reduce cost, access information (through the outsourced accountants and bookkeepers), get experts and professionals, and avail a wide range of services in Al Khobar.
Audit Firm in KSA
We have an edge on the market when it comes to auditing since we have been handling it for over 10 years. Regardless of what kind of industry you are in, it is very important to have clear and concise business accounts. Through outsourcing, you will be able to reduce costs, access information, and get expert opinions on your business.
So, if you have been on the hunt for a firm that can provide excellent accounting and bookkeeping services in Al Khobar, you have come to the right place. We pride ourselves on providing outstanding accounting and bookkeeping services in AL KHOBAR for small- and medium-sized companies.
We also provide VAT services in Saudi Arabia and provide guidance in Zakat calculation through our Zakat and Tax services. Our business consultancy services can give 100% assistance in starting a business in KSA through Business setup services in Saudi Arabia.